Advancing Precision Oncology for Patients Everywhere
The use of the Perthera Precision Oncology Platform has achieved significant results in a number of cancer types. Nearly 50% of the resected cancer patients analyzed by the Perthera Precision Oncology Platform to date have had "actionable mutations", meaning that 1 in 2 patients analyzed had tumors with mutations that could be treated with targeted molecular therapies.
In numerous clinical publications, Perthera has published results that demonstrate that patients with actionable mutations who were treated with a highly ranked treatment option listed in their Perthera Analysis had significantly higher Progression-Free Survival (PFS) and Overall Survival (OS) rates. These results have been featured at oncology conferences such as ASCO Annual, and in journals such as The Lancet Oncology, AACR, etc.
If you're interested in working with Perthera
on our next precision oncology publication, contact us
How we expand clinical trial enrollment

Overall Survival in Patients with Pancreatic Cancer Receiving Matched Therapies Following Molecular Profiling: A Retrospective Analysis of the Know Your Tumor Registry Trial.
1000 patients participated in the study
1-year overall survival (OS) benefit for patients that received a top-ranked therapy recommended by Perthera
2.4-fold increase in progression-free survival (PFS) for patients treated with top-ranked therapies

A Virtual Molecular Tumor Board Platform to Improve Efficiency and Scalability of Delivering Precision Oncology to Physicians and Their Patients
The online Molecular Tumor Board (MTB) empowers physicians to deliver best-in-class recommendations
The study demonstrates the efficiency of the MTB to process cases with increased patient volumes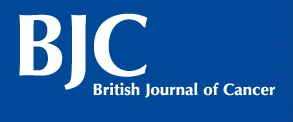 Multi-Omic Molecular Comparison of Primary vs. Metastatic Pancreatic Tumors.
Actionable findings were similar in tissue from the primary tumors versus metastatic lesions
This study demonstrates the utility of molecular profiling for pancreatic cancer no matter the tissue site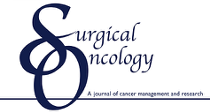 A Step Towards Personalizing Next Line Therapy for Resected Pancreatic and Related Cancer Patients: A Single Institution's Experience.

Outcomes in Patients With Pancreatic Adenocarcinoma With Genetic Mutations in DNA Damage Response Pathways: Results From the Know Your Tumor Program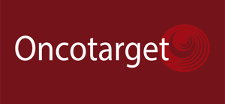 Multiplatform Profiling of Pancreatic Neuroendocrine Tumors: Correlative Analyses of Clinicopathologic Factors and Identification of Co-oocuring Pathogenic Alterations

Entrectinib in TRK and ROS1 Fusion-Positive Metastatic Pancreatic Cancer.

Identification of a Novel Metabolic-Related Mutation (IDH1) in Metastatic Pancreatic Cancer.

Anaplastic Lymphoma Kinase Rearrangement and Response to Crizotinib in Pancreatic Ductal Adenocarcinoma.